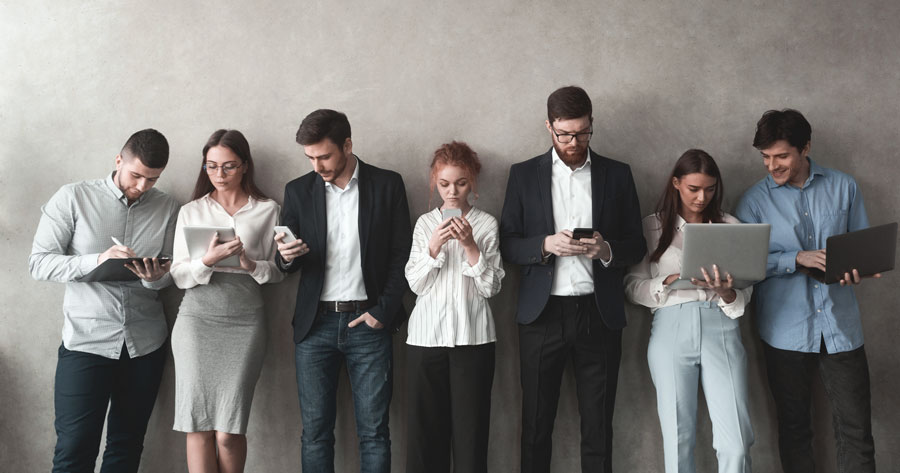 The way you handle background checks is vital to a candidate's experience within your organization.
Candidate experience is essential in today's tight job market, and an increasing number of companies are putting this first. A candidate's journey is everything a job applicant goes through, from application to onboarding or rejection. A terrible applicant experience can lose you talent and harm your organization's reputation.
Below are four ways you can enhance your hiring process, and by taking these steps, keep your candidates happy.
1. Ease of Use
Many vendors require candidates to fill out multiple forms on paper and send them in, which lengthens the process even more. Your background screening provider should allow applicants to enter information online. At SELECTiON.COM®, we offer electronic disclosure and consent forms that are FCRA compliant. Our Fastrax® system also gives you a record of consent that is available within the candidate's electronic file. Through our free service, Applicant Entry, the applicant can easily fill in their Social Security Number, Date of Birth, and any past employment or education information, depending on the reports run.
2. Consider an Applicant Tracking System
Applicant tracking systems are a great way to improve the candidate experience. An applicant tracking system is a software program that provides recruiting and hiring tools for companies for everything from receiving job applications to hiring employees. SELECTiON.COM® is integrated with the top applicant tracking systems on the market. Also, our in-house IT staff is well equipped to integrate with whichever applicant tracking system you'd like to use.
3. Candidate Support
Ensure your background screening provider offers and invests in customer support that is open to both you and your candidate. At SELECTiON.COM®, our 5-star customer support team is available to everyone, Monday through Friday, from 8 am to 8 pm. A candidate can quickly contact SELECTiON.COM® via phone, email, or LIVE chat to find out the status of their background check.
4. Save Time
Job candidates will get discouraged if their background check is held up, and they can't start working. They may even choose to take another offer. Make a point to select a vendor that returns reports accurately and promptly. The best background screening company is one that can give the candidate an accurate ETA ahead of time regarding the completion of their background check. SELECTiON.COM® does this by logging status updates. This allows the employer to know the applicant's status at any given time.
To learn more, check out our Candidate Experience Checklist.
Contact us today to see how SELECTiON.COM® can take your candidate's experience with background checks to the next level.   
This article gives a general overview of the legal matters. However, it is your responsibility to ensure compliance with all the relevant federal, state, and local laws governing this area. SELECTiON.COM® does not provide legal advice, and we always suggest consulting your own legal counsel for all applicant approval matters.