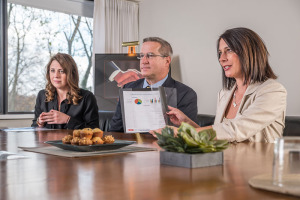 Criminal background checks and drug testing can help you avoid drugs in the workplace and high employee turnover cost.  You want to hire the best employee for the job, let us provide you the tools to do so.
Substance Abuse in the Workplace
Americans consume 60 percent of the world's production of illegal drugs: 23 million use marijuana at least four times a week; 18 million abuse alcohol; 6 million regularly use cocaine; and 2 million use heroin.
More than 70 percent of substance abusers hold jobs; one worker in four, ages 18 to 34, used drugs in the past year; and one in three knows of drug sales in the workplace
American Council for Drug Education
Workers reporting substance use and abuse have higher rates of turnover and absenteeism
Workers reporting past-month illicit drug use or dependence on or abuse of alcohol or illicit drugs were also more likely to have missed more than two days of work due to illness or injury in the past month
Division of Workplace Programs in the Center for Substance Abuse Prevention (CSAP), Substance Abuse and Mental Health Services Administration
Cost of Turnover
The Employment Policy Foundation states it costs a company an average of $15,000 per employee, including separation costs, paperwork, unemployment; vacancy costs, including overtime or temporary employees and replacement costs including advertisement, interview time, relocation, training and decreased productivity when colleagues depart. Providing a stimulating workplace environment, which fosters happy, motivated and empowered individuals, lowers employee turnover cost and absentee rates
Employee Pride Goes Wide. (2005, February 2). Graphic Arts Monthly
Employee Theft
69,373 employees were arrested for workplace theft in 2010
Over $44 million was recovered from employee arrests in 2010
One in every 33.2 employees was apprehended for theft from their employer in 2010
On a per case average, dishonest employees steal 5.9 times the amount stolen by shoplifters ($639.99 vs $108.46)
Hayes International, Inc.
Training and Recruiting Costs
American Society for Training and Development estimates that U.S. organizations spent $125.88 billion on employee learning and development in 2009
The average cost per hire (costs associated with sourcing, recruiting, and staffing activities) was $3,196, a 62% increase from 2010
Society for Human Resource Management
Trends with Background checks
Nine percent of background checks contained an adverse record (concerning criminal history, credit and driving records)
Forty-six percent of reference and credential verifications revealed a discrepancy between information provided by candidates and what the screening revealed
More than one-third of driving record checks showed "one or more violation(s) or conviction(s)
Approximately six percent of criminal history background checks revealed a criminal record within the last seven years (out of 1.7 million checks performed)
ADP Screening Index