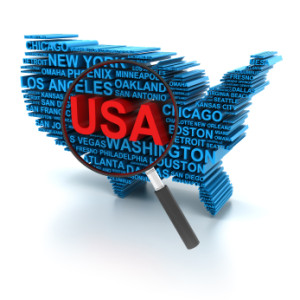 What you Need
When you hire an individual, select a contractor, lease property to a tenant or engage volunteers, you need to know that you've done what you can to mitigate against the risk of a bad decision.  But when 83% of all criminals tell employers they've never been convicted of a crime, you can't trust what the person across from you is saying.  You also don't have the time to be researching criminal records in courthouses around the country.
What we Provide
That's where we come in. In addition to access to the most comprehensive, up-to-date criminal database in the country and a nationwide network of criminal researchers, we have also built-in several value add pre-employment background checks to help you make the right decision about a contractor, a job candidate, a tenant or a volunteer.
Criminal Background Checks
Click below to read more about each individual report.
County Criminal Background Checks
State Criminal Background Checks
Federal Criminal Background Checks
FBI Fingerprint Check
Ohio Fingerprint Check
Search America Background Check
What others are saying?
With over 20 years experience in background checks, it's no wonder we've built some raving fans.
"We feel the promptness in return of background information, the thoroughness of information received and the relatively low costs all make Selection.com the best choice for a company like ours." -another satisfied customer
"We have benefited from improved turnaround times, the web-based system is very user-friendly, with world-class customer service all at a competitive price." -another satisfied customer
Contact Us
How will you know if Selection.com is right for you?
Contact us! You can call, chat or email us.