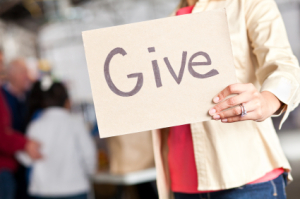 As a volunteer organization, you are serving a critical role in society that is not being met by government or business. And the people you serve are depending on a higher level of trust than they can find anywhere else. When managing volunteers, it's critical to create the safest environment possible.
That's where we come in. Not only have we performed background checks on millions of individuals through our business, we have partnered with many churches and volunteer organizations to provide these services.
Whether your volunteers have supervised or unsupervised contact with minors, you want to make sure that all volunteers are carefully screened.
SELECTiON.COM® provides a series of services to churches and volunteer organizations that allow them to create and maintain the safest environment possible. These include criminal background checks, fingerprint services, resume verification services, driving records, sex offender registry searches, national criminal searches and more.
SELECTiON.COM® currently provides services to:
Recommended background checks for volunteers include:
In addition to these background checks, we also provide an innovative monitoring system called "Quarterly Watch®". This involves running a search of your volunteers through the largest national criminal database in the industry 3 or 4 times per year (based on your preferences/staff capabilities).
Please contact us to learn more about the Quarterly Watch®.