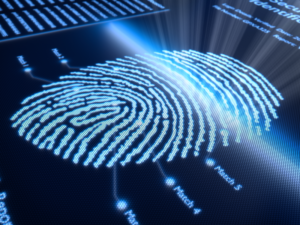 According to The Integrated Automated Fingerprint Identification System (IAFIS), which is maintained by the FBI, there are currently 78-million subjects in its criminal master fingerprint file.
When you take into consideration that slightly more than one in three American adults has a criminal record, that number seems low. Especially when you consider that over the past 20 years authorities have made more than a quarter of a billion arrests, according to the FBI.
America now houses roughly the same number of people with criminal records as it does four-year college graduates. In fact, the number of Americans with criminal records today is larger than the entire U.S. population in 1900.
All of this isn't meant to disparage the use of fingerprints as part of any company or organization's background check process, because it is absolutely true that the use of fingerprints for identity verification does have its advantages.
For one thing, fingerprint data is unique and cannot be falsified.
However, the associated information is oftentimes inaccurate or incomplete. That's especially true as it relates to case dispositions, because many records submitted to the FBI don't report the court's final ruling.
A big part of the problem is that there is no universal reporting methodology and local regulations vary. Thus, the FBI database is reliant solely upon what state and local agencies choose to originally report.
That is why at SELECTiON.COM® we always recommend a thorough approach to your pre-employment discovery and background check procedure.
We bundle reporting based specifically upon the needs of our clients, combining granular criminal reporting from the actual counties of residency and the most complete national criminal database in the industry.
Next week, we'll talk about our Search America™ product and the benefits that it brings to any criminal history reporting. If you can't wait until then, I'll be happy to talk to you right now. Call me at (800) 325-3609, extension 3024.
SOURCES:
"Fbi — Iafis". Fbi.gov. 1999-07-28. Archived from the original on 2012-09-21. Retrieved 2012-09-14.
Fields, G., & Emshwiller, J.R. "As Arrest Records Rise, Americans Find Consequences Can Last a Lifetime." The Wall Street Journal, 18 Aug. 2014. Web.
Friedman, Matthew. "As Many Americans Have Criminal Records As College Diplomas." Web blog post. Just Facts. Brennan Center for Justice at New York University School of Law, 17 Nov. 2015. Web.