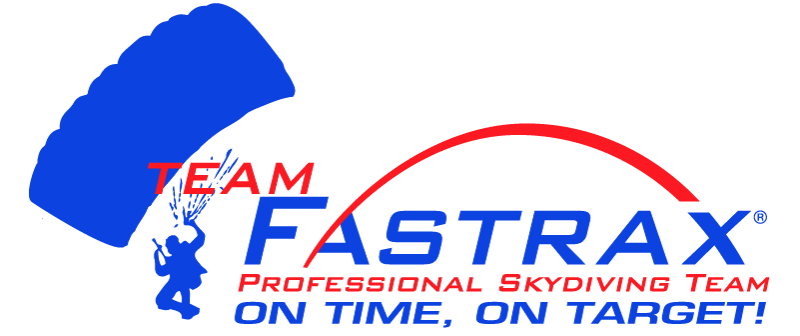 SELECTiON.COM® is proud to be an official sponsor of Team Fastrax™, the World's largest commercial skydiving team that competes and performs at the highest levels in the sport of skydiving. Team Fastrax™ takes our company's promotional efforts to new heights, performing demonstrations at sporting events and special outdoor celebrations; as well donating tandem skydives to charity organizations for fundraising events.
Team Fastrax™ has won multiple awards at World Cups, US Nationals and other foreign events since 2004 and is considered among the best in the World. Check our site often for news about the latest high-flying adventures of Team Fastrax™.
To learn more about Team Fastrax™ click here.
To learn more about the benefits to our clients of SELECTiON.COM® being a Veteran-Owned Business, click here.

September 11 Memorial by Fastrax from Norman Kent.
Based out of the Start Skydiving DropZone www.startskydiving.com
SELECTiON.COM® also sponsors and participates in the Team Fastrax™ Warrior Weekend to Remember. Held in conjunction with The Ohio Challenge Hot Air Balloon Festival which takes place in July at Smith Park/Hook Field-Middletown Regional Airport (Middletown, Ohio), the Team Fastrax™Warrior Weekend to Remember is an exciting combination of activities meant to enrich the lives of our active duty and veteran men and women injured in combat or training. Up to 60 Wounded Warriors will participate throughout the weekend. We can never replace the memories of war, but we can create some new incredible memories for these men and women. The combination of activities during this weekend is guaranteed to put a smile on their faces and create some new memories.