Cincinnati-based company supports Pressley Ridge through Pennies for Pressley
In partnership with Pressley Ridge, SELECTiON.COM® is helping make camp dreams come true for local children all Summer long.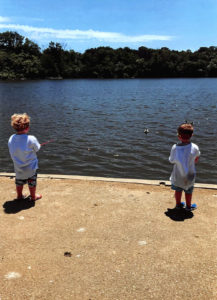 A faith-based organization, SELECTiON.COM® regularly looks for opportunities to give back to our local community.
This past Christmas season SELECTiON.COM® raised money for the Pressley Ridge of Southwest Ohio. In addition to participating in their Giving Tree, SELECTiON.COM® employees collected loose change and donations for the Pennies for Pressley Drive.
Through Pennies for Pressley, SELECTiON.COM® and other companies throughout the area were able to help over 60 Pressley Ridge Youth and 13 teen leaders attend the Summer 2017 Camp Pressley.
Pressley Ridge is a national non-profit that provides educational opportunities, foster care connections, residential options, and community-based support for children and their families. Pressley Ridge hosts a yearly summer camp aimed at helping children without appropriate funds and social skills to attend traditional summer camp.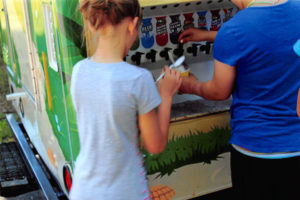 "Camp Pressley allows kids ages 6-12 to have a fun and therapeutic camp experience, while also giving at-risk teens the opportunity to be employed as counselor"
For more information about the Pressley Ridge Camp Pressley visit:  http://www.pressleyridge.org/.
ABOUT PRESSLEY RIDGE
Pressley Ridge provides services in Education, Treatment Foster Care, Residential, and Community-based programs to over 5,400 children and families annually, in six states as well as internationally in Portugal and Hungary. For almost two centuries Pressley Ridge has served society by caring for its most vulnerable members with a basic philosophy that aspires "to change the world one child at a time". www.pressleyridge.org
ABOUT SELECTiON.COM®
SELECTiON.COM® is a nationwide provider of criminal and pre-employment background screenings, also referred to as a Consumer Reporting Agency. Headquartered in Cincinnati, OH, SELECTiON.COM® is a veteran-owned company that has been in business since 1991 and offers more than 21 background and data collection services. www.selection.com