As part of your hiring process, do you currently run ONLY a national criminal database search on your applicants?
If so, you're making a mistake.
A criminal database search, while certainly very helpful, should only be used as a supplement to further research, which typically includes county criminal, federal, state, etc.
The most common misconception surrounding national database searches is that the results are from all 50 states and the territories, thus comprising every possible criminal record in the nation on that applicant.
This is simply not true.
All such databases are just compiled records from specific sources that allow their data to be accessed and aggregated.
In large part that is because many repositories haven't made the transition to digital technologies and still use paper filing systems, or even microfiche.
For that reason alone, no aggregated national criminal database can draw from every source in the United States.
The best criminal background check to use starts with a Social Security Number Trace to establish a residency history and from there a county criminal history report is compiled from data acquired directly from the county, or counties, of record.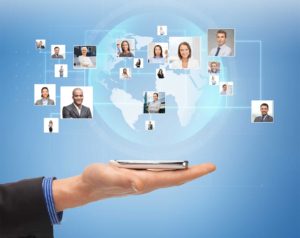 All jurisdiction starts at the county level. This means it provides the most up to date and accurate information possible.
Our researchers are sent to county courthouses in every county in the United States to pull actual files and records relating to the applicant. It is the basis for building a solid criminal history.
From there, a national criminal database search is the perfect complement, providing a "snapshot" and helping to fill in the gaps on a national scale.
Results returned may even show the need to add a county criminal search based upon a returned record from a part of the country that did not show in their permanent residency history to begin with.
We certainly are not advocating against the use of a national criminal database, but rather we caution against relying on one as a standalone "silver bullet" solution.
At SELECTiON.COM®, we are continuously adding sources, which currently number more than 1800, to our national Search America® criminal database.
Additionally, we work with our clients to seek out a specific database that may help in their screening process and, where accessible, we will add that into their customized report.
SELECTiON.COM® has more than 25 pre-employment and background check reports on our à la carte menu, from which we can build a combined report that's just right for your hiring needs!