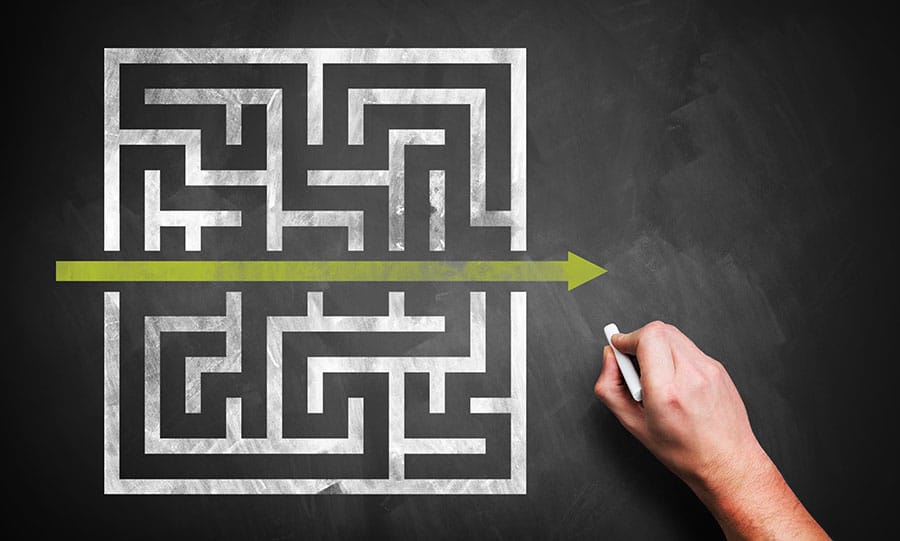 While on the surface, criminal record research seems like a simple public record check, there can be complex layers and nuances that even the most experiences of specialists can find mindboggling.
From jurisdiction to jurisdiction, across more than 3,000 county courthouses, the procedure and accessibility of public record research vary, in some cases, significantly. Failing to comprehend and manage the complexities and particulars of the research process can lead to huge risks. From making a hazardous hiring decision, to unjustly excluding the right applicant, to being liable to fines or lawsuits for failing to adhere to compliance requirements, there is a strong motivation to get the research done right the first time.
Clients depend on their background screening provider to ensure it's done right.
At SELECTiON.COM®, we pride ourselves on being the leaders in public record research for the background screening industry. Here are three ways we alleviate the complexities of criminal record research to deliver the results you expect:
1. We emphasize relationships.
When you work with people, you accomplish more. Our methodology has always been to establish the best connections we can with local courthouses and the clerks there. We can achieve more and get done faster when we put our relationships first.
2. We attract and cultivate specialists.
At SELECTiON.COM®, we constructed our business around our specialized expertise in public records research, specifically, criminal records. We have industry veterans and leaders in the industry to build our team and address the needs of our clients.
3. We stay on top of emerging trends and changes.
A ton has changed in a brief amount of time for the background screening industry. A significant number of these changes have directly impacted our job as a background screening provider. Take the instance of increasing litigation around compliance issues and the pattern toward redacting personally identifiable information (PII) from public records. These two things alone are changing the way we work. Our ability to remain ahead of rising trends and changes in the industry will keep on positively impacting the success of our clients.
As background screening laws continue the trend of driving compliance requirements, it truly matters who you pick as your research partner. With our highly trained researchers and loyal customer support, SELECTiON.COM® sets a new standard for what you can expect from your public record research provider.
Contact us today to see how SELECTiON.COM® can take your employment background check process to the next level. 
This article gives a general overview of the legal matters. However, it is your responsibility to ensure compliance with all the relevant federal, state, and local laws governing this area. SELECTiON.COM® does not provide legal advice, and we always suggest consulting your own legal counsel for all applicant approval matters.