The calendar says that it's 2017.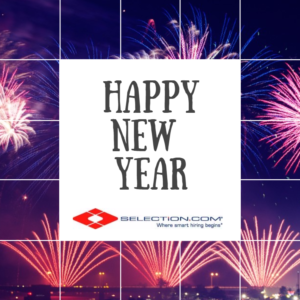 Christmas was only a little over a week ago, yet it already seems like such a distant memory.
One of my neighbors had their decorations down completely by Noon on December 26. I watched as a maintenance worker began dismantling the tree in the lobby of our building at 8 AM on the first day back to work after Christmas.
So, by now the holidays are certainly over…right?
My mom always used to say that Christmas lasted AT LEAST until the three wise men made their way to the baby Jesus, which by traditional calendars is January 6, or the Feast of the Epiphany.
So, for me, I'm still celebrating the season. Although truth be told, I did take down the little wooden Christmas tree in my office on Tuesday.
Even though the calendar has turned over, this is still a perfect time to take stock of what's important in our lives, embracing the spirit of the season (just past) and looking forward with hopeful anticipation to the year ahead.
It's an opportunity to slow things down just a little bit after a holiday season that despite its length seems to always fly by in a blur as we conduct one frenzied search after another for the perfect gift that includes a coupon code for free shipping.
Not only do we so often forget the true meaning of the season, but in many cases, we find ourselves wishing that Christmas would hurry up and get over with.
Well, it is. Over.
But let's not despair. The wise men aren't here yet and baby new year is still in diapers, so there's still time to embrace the reflective spirit of the holiday season.
With that in mind, I'd like to remind all of my family, friends, clients and coworkers to take a moment to reflect on what's really important. And not just today, this week, or month, but year-round.
It's time for God. It's time for family. It's time for you. Make the most of your time.
Let's make 2017 the best year ever!
And even though it's only 354 days till Christmas, let's not rush it.