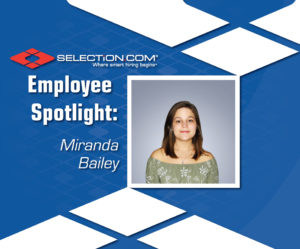 Miranda Bailey has been a valued member of SELECTiON.COM® since 2017. Here's a little more about her.
Favorite part of working at SELECTiON.COM®
The friendly office environment.
Favorite Hobby
Hanging out with family.
Favorite Quote
"Just a drop in the ocean."
Favorite Food
Chips
Fun Fact
My favorite color is turquoise.