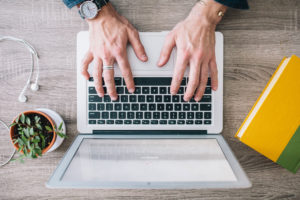 Just like the world around us, consumer needs are constantly changing. And because of that, companies need to keep up by understanding their client's needs.
As consumers, we like to research and read reviews before making a purchase. In large part, that's because clients like the easy access to social media to help them spread the word about their own service experiences and those of family, friends and in some cases relative strangers.
Of course, B2B customers can do the same thing through client testimonials. Talking to your clients and receiving feedback is a great way to help improve your business.
Here at SELECTiON.COM® we take pride in our Satisfaction Statement:
"What Separates true customer satisfaction from mere lip service is the willingness to put the SELECTiON.COM® customer FIRST in everything we do!"
SELECTiON.COM® Puts Our Customer FIRST in Everything We Do and we offer the following resources for our clients to help us by continuously rating our products and service:
Client Customer Service Satisfaction Survey
Live Chat ratings
Client Research Survey
Social Media following and client features
SELECTiON.COM® reviews and discusses these ratings and testimonials every Friday. We gather to discuss both our successes and our failures in our company wide meeting.
See what some of our amazing clients are saying about SELECTiON.COM® at https://selection.com/customer-feedback/ or follow us on social media for updates and client testimonials.
| | | | |
| --- | --- | --- | --- |
| Like us on Facebook | Follow us on Twitter | Follow us on LinkedIn | Follow us on Google+ |
"I get called often by other background check companies to switch. They always promise me a savings. Background checks with a company I consider a partner is invaluable. Background checks are NOT a commodity! Knowing what the limitations are changes it from a commodity to a service. I use SELECTiON.COM® because of their great service. Also, I must acknowledge LeAnn Bick is excellent to work with and is very responsive."

Renee Fulton, President, Talis Group Inc.

---

"I've been using SELECTiON.COM® for nearly 10 years and it remains one of the best available. It's easy to use and fast. I recommend SELECTiON.COM® without hesitation."

Joe Kindt, Vice President of Human Resources, PECO Real Estate Partners
We love receiving feedback from our clients and we use the information to improve our services. You can fill out our client surveys on our website.
If you are a current or former client please fill out our Customer Satisfaction Survey at https://selection.com/client-survey/. We appreciate your responses!