By Julie F. Burke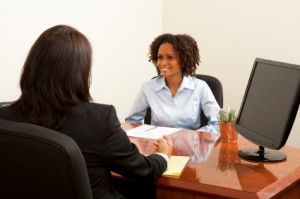 October 21, 2016
The staffing industry faces some unique challenges when it comes to performing background checks and making sure they provide their clients with the best employees possible. Below are the top three problems they face and how each can be overcome.
Need for Fast & Accurate Results
Hiring the right person is tough. It is even harder to get a background check with accurate and timely results. Being in a fast-paced industry, with applicants waiting to be placed in a company, slow background check results can cost time and money, affecting the bottom line. Not to mention, the needless frustration it can cause for the client. Inaccurate results can lead to an applicant missing out on a job opportunity and/or a client losing a potential employee.
Customer Support When You Need It
Background check results are not always crystal clear. Case information and terminology differs from state to state. Staffing Consultants often need an answer right away while viewing criminal history reports. It is imperative that customer support be available to answer questions instantly, whether it is by phone or chat. If they do not receive this support immediately, it can cause missed opportunities for everyone concerned.
Compliance
FCRA stands for the Fair Credit Reporting Act. If for any reason, in whole or in part, a staffing company decides not to hire or place an applicant due to their background check, the company is obligated to notify the applicant. FCRA guidelines mandate that the company must send the applicant a Pre-Decision Letter notifying them of the potential for adverse action based upon information uncovered during the pre-employment screening. This initial mailing must also include a copy of their background check and a Consumer Rights Letter.  After that, it's required that the company wait the appropriate number of days and then mail an Adverse Action Letter notifying the applicant that they have not been eliminated from further consideration.
Failure to follow the above proper procedures could lead to litigation. Staffing companies need an easy process to match their industry in order to be compliant with the FCRA regulations.
Solutions
SELECTiON.COM® has solutions for all of the above challenges. Our proprietary national criminal database, Search America®, is a perfect solution for the fast paced staffing industry. Most commonly paired with our Social Security Number Trace report, it provides a multi-jurisdictional search of criminal record databases and Government Watch lists including correction records and Sex Offender registries from all 50 states. In addition to clear results being INSTANT, records found are personally review by our dedicated Quality Assurance Department before being sent back to the client. These reports with criminal records, once reviewed, are sent back within 2-3 business hours.
Customer service representatives at SELECTiON.COM® have a tenure of 7.5 years in the industry. These knowledgeable representatives are all available via email, phone or our instant LIVE CHAT.  In addition, our Verification Specialists and IT Department are in-house and easy to reach.
We keep our clients FCRA compliant with the click of a button on our proprietary web portal, Fastrax Select™. We offer pre-populated Pre-Decision and Adverse Action Letters free of charge on our website. Or, by checking a box, our clients can choose to have our in-house staff do the mailings for them.
Contact SELECTiON.COM® today for your background screening solution.
Julie F. Burke
800-325-3609 ex. 3027
Julie F. Burke is the Vice President of Sales at SELECTiON.COM®. Julie has been in the background screening industry for over 10 years, helping thousands of companies hire qualified applicants through background checks.