Employee Spotlight: Wayne Jung, Vice President, Sales & Marketing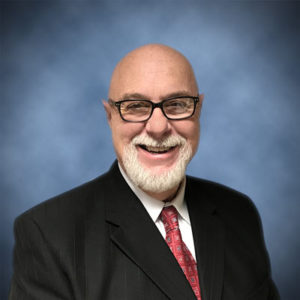 What is your favorite part of working at Selection.com?
I actually have a 1 and 1a answer for that question. First and foremost, it's the team. I have never had the pleasure of working with a team of such incredibly positive, considerate and passionate people as I have had since becoming a part of the SELECTiON.COM family.
But an equally important aspect of working here is the knowledge that I am really making a difference in the lives of untold numbers of individuals every day. On the surface, it may not seem as significant as the work doctors, nurses, firefighters and the like do, but we help put people to work. And not just anyone – the RIGHT person, in the RIGHT position every time we provide the RIGHT information! At the same time, we protect our clients, and in turn their customers, from the bad sector of our society. It's an awesome feeling when I realize the impact our services provide.
How long have you been at Selection.com?
I joined SELECTiON.COM in April of 2016. However, I have known the people driving this organization for more than five years.
Favorite Hobby?
My family, but especially my grandchildren! I have been blessed with a wonderful family that includes three grown children and now three adorable grandchildren. I can't imagine a better hobby.
Favorite Quote?
I love quotes and I have dozens that have left a memorable impact on my life, but I also realize that it's not really the quote itself that makes a difference. So, as a contrarian, I offer these words of thoughtful inspiration: "Inspiration does not come from the quote itself, but rather the person behind it." – Russ Myers
Favorite Food?
I'm a good eater and I like many, many things. However, if I had to pick one thing it would have to be cheese. Unfortunately, I am not talking about the basic American cheese in individual wrappers. Suffice to say that if Murray's Cheese had a travel rewards program, I'd be on Day 53 of my free around-the-world adventure.
Favorite Sports Team?
Although I'm from St. Louis, my favorite team would be the Cleveland Indians. No, I'm not a 2016 convert riding the wagon to game 7 of the World Series. I suffered, if there is such a thing for a young person, through the lean years of the 70s and 80s before realizing the fun of a contending team in the mid 90s. I know, the logo is a bit offensive, and the nickname isn't much better, but I bleed for these guys. My son and I have attended numerous post-season games over the years, but we are still waiting for the joy of a world championship. Wait till next year…
Fun Fact?
I just learned how to swim a year ago and then subsequently earned my scuba open water certification. Granted it was a little backwards, but I actually had my first scuba adventure before I felt comfortable saying that I knew how to swim. Admittedly, it nearly took an act of congress to get me to fall backwards off the side of boat in full scuba gear and in the middle of the ocean without the benefit of swimming lessons, but once I did…I was hooked. It's a prime example that it's never too late to learn something new!
Founded in 1991, SELECTiON.COM® is one of the Nation's leading providers of pre-employment background screening services. We offer the largest network of in-house researchers, the fastest turnaround on criminal background checks and drug screening, and unsurpassed customer service. Our web application, FASTRAX Select™, allows employers to verify an applicant's background check information quickly and accurately from the convenience of a personal computer. Average turnaround time on criminal background searches is 2 business days. Thousands of employers nationwide rely on SELECTiON.COM® to help them make smart hiring decisions.