Employee Spotlight: Thomas A. Coz, Vice President of Legal & Compliance Affairs
What is your favorite part of working at SELECTiON.COM®? 
My favorite part of working at SELECTiON.COM® is my enthusiastic fellow employees and relaxed / business casual work atmosphere.
How long have you been at SELECTiON.COM®? 
Two and a half years (Jan. 2015)
Favorite Hobby?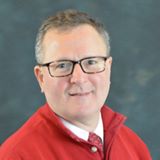 Playing golf and traveling.
Favorite Quote?
1. "The only thing constant is change;"
2. "Never say never and never say forever."
 Favorite Food?
LaRosa's Pizza.
Favorite Sports Team?
1. Cincinnati Reds
2. Cincinnati Bengals.
Fun Fact? 
I love to wrestle with our 4 year old goldendoodle dog, Murphy, each night when I get home.
Founded in 1991, SELECTiON.COM® is one of the Nation's leading providers of pre-employment background screening services. We offer the largest network of in-house researchers, the fastest turnaround on criminal background checks and drug screening, and unsurpassed customer service. Our web application, FASTRAX Select™, allows employers to verify an applicant's background check information quickly and accurately from the convenience of a personal computer. Average turnaround time on criminal background searches is 2 business days. Thousands of employers nationwide rely on SELECTiON.COM® to help them make smart hiring decisions.