Employee Spotlight: Michelle Peak, National Client Coordinator 
What is your favorite part of working at SELECTiON.COM®?
My favorite part of working at SELECTiON.COM® is knowing that the service we provide really makes a difference to both the customer and the potential applicant/volunteer/tenant.
How long have you been at SELECTiON.COM®?
18 years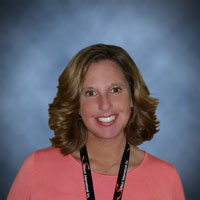 Favorite Hobby?
Exercising…LOL
Favorite Quote?
This was a difficult one… there are so many great ones, but here it goes, "Our greatest glory is not in never failing, but in rising up every time we fail" Ralph Waldo Emerson
Favorite Food?
Cheese
Favorite Sports Team?
Cincinnati Bengals of course!
Fun Fact?
I've had the opportunity to travel to Ireland and Scotland.
Founded in 1991, SELECTiON.COM® is one of the Nation's leading providers of pre-employment background screening services. We offer the largest network of in-house researchers, the fastest turnaround on criminal background checks and drug screening, and unsurpassed customer service. Our web application, FASTRAX Select™, allows employers to verify an applicant's background check information quickly and accurately from the convenience of a personal computer. Average turnaround time on criminal background searches is 2 business days. Thousands of employers nationwide rely on SELECTiON.COM® to help them make smart hiring decisions.